INDIVISIBLE VIOLIN & PIANO
Ji Won Kim and Young Kwon Choi
Salon, Melbourne Recital Centre
October 25, 2015
Both of these artists have considerable reputations.   Ji Won Kim took out the 2009 ABC Symphony Australia Young Performer Award and is currently a member of the Melbourne Symphony Orchestra's first violins, emerging more often than many of her colleagues to front the odd concerto or recital.
In 2012, South Korean pianist Young Kwon Choi gained the ABC Symphony Australia Young Performer Award in the piano section as well as capturing the Paul Landa Prize under the auspices of  Arts Council Australia and Musica Viva, since when he has performed and studied in the UK and Germany and is now resident and active in Seoul.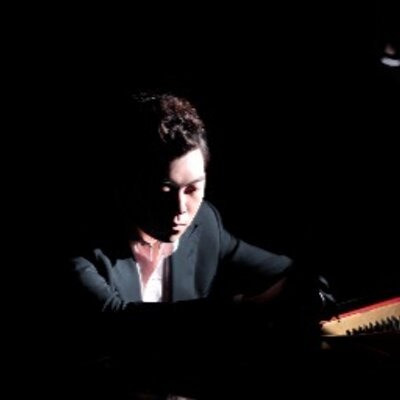 For this collaboration, both artists began and ended indivisibly enough through duets, albeit constructs of wildly differing quality.   In between the Brahms G Major Sonata and Wieniawski's Fantaisie brillante, the two went their separate ways.   Kim allied herself with Caleb Wright, a viola colleague from the MSO, for Johan Halvorsen's Passacaglia, lifted from Handel's Keyboard Suite No. 7 and extended when the arranger felt that the original variations needed amplification.  Both artists demonstrated impressive technical assurance, the fusion of lines well-contrived in the early Handelian pages, Kim relishing the firm flashiness of the latter variations.
For his part, Choi played the Chopin Ballade in F minor, the most intricately constructed and densely textured in the set of four.  Not that the work misfired, but the executant hurtled through pages that might have gained from more considered handling, particularly in the central development where the intended excitement relied on action-packed cascades of semiquavers while the intellectual changes rang thin.
The duo's realization of the Brahms sonata, apart from a small fumble in the final Allegro molto moderato, came over with fine warmth of timbre and mutual responsiveness, Kim's line a clear voice right from the warm-hearted opening, while Choi dovetailed with sensitivity in the work's lyrically controlled paragraphs.
Wieniawski's fantasy is an unabashed virtuoso exhibition for the violin based on themes from Gounod's opera Faust.  Like most of the breed, it sounds exhilarating for the quick succession of technical fireworks that dominate its more vivid sections, notably the variant on Mephistopheles' rollicking Calf of Gold aria-with-chorus and the Kermesse theme.  Kim vaulted through its demands with infectious brio, also finding a studied warmth for the piece's central meditation on Gounod's Act 3 love-duet.
In the recital's short time-span, Kim and Choi began with the program's finest music to represent the indivisible aspect of their partnership, but from then on their ways parted and even the flashy final duet proved something of a one-sided business with Kim occupying the limelight.  Nevertheless, the audience responded positively to the  musicians' output and the exercise made an auspicious signpost in a fairly new initiative – well, new to me: the Marigold Southey Signature Series.